Regular price
Sale price
$18.99 USD
Unit price
per
Sale
Sold out
Buy your ebook or audiobook.
Receive download link in your email.
Send to your favorite reading device and enjoy!
A Wild Ride Through Florida's Horse Country

Jules came to Ocala one year ago, with only one goal on her mind: becoming a top Three-Day Event rider and trainer. She's young, hungry, and driven by demons only she knows about. To Jules, being fiercely ambitious is simply the fuel she needs to achieve her dreams.

But to the rest of the Ocala equestrian set, Jules Thornton is a nasty know-it-all who deserves whatever comeuppance she gets.

Jules doesn't get the hate. What's a hard-knocking horsewoman supposed to do when no one likes her, everyone is whispering behind her back, and the same pretty rich boy keeps beating her at every event?

It will take a hurricane to blow some sense into Jules, and even then, she won't be quick to accept help. If Jules is going to succeed, she has to learn to let go of her past and embrace a different version of the world she's built for herself: one in which people can be just as trustworthy as horses, and everyone deserves a fair shake. With deepening friendships, a budding romance, and a fresh start, Jules could be on the road to recovery. 

If she doesn't mess it up for herself.

Take a journey like no other, as you explore the gorgeous Florida horse country with Jules and her horses, working students, and friends in Ambition. The first in a bestselling series which has captivated thousands of readers, Ambition is a deep dive into the tough, unglamorous world of professional equestrians - and the ways this challenging industry molds its future stars.

It's the perfect escape for anyone seeking equestrian fiction or horse books for adults. In this seven-book series, you can join Jules Thornton and a cast of horses and equestrians on an intensely realistic and relatable ride through Three-Day Eventing, as Jules learns not just about becoming a better horsewoman, but a better human.
Read a sample now: https://read.bookfunnel.com/read/jbprporvmq

Read the entire series!

Bold: A Prequel to the Eventing Series
Book 1: Ambition
Book 2: Pride
Book 3: Courage
Book 4: Luck
Book 5: Forward
Book 6: Prospect
Book 7: Home
Book 8: Flight
Reviews for Ambition

"Natalie weaves the story of Jules, her horses, and their uncertain road to the upper levels of eventing with realism and detail." - The Equine Insider

"'Ambition' is one of the good ones." - Susannah St. Clair (Vine Voice Reviewer)

"This all felt very real to me." - Karen McGoldrick, author of The Dressage Chronicles

"I loved watching her story unfold -- the good, the bad, and the ugly were highly entertaining." - Brittney Joy, author of the Red Rock Ranch Series

"In Jules Natalie Keller Reinert has created a barbed wire heroine who still, despite her arrogance, and her pathetic inability to see the good in people, still has something about her that catches at your heart." - Jane Badger, Editor and Equestrian Writer
This paperback ships directly from the printer. Please add your name to the "Notes" box at check-out to have a signed book-plate to add to your book! It will be mailed separately.
Share
View full details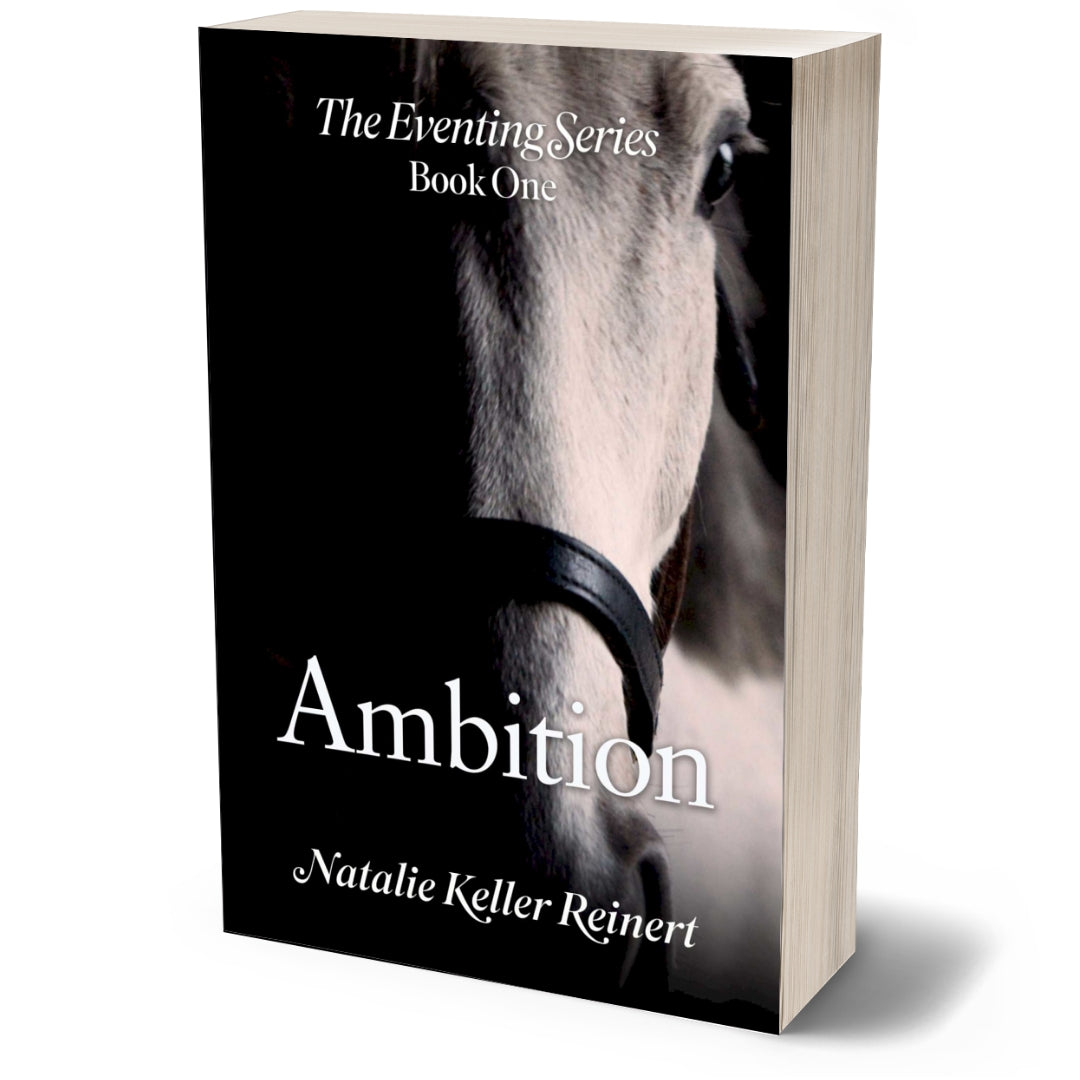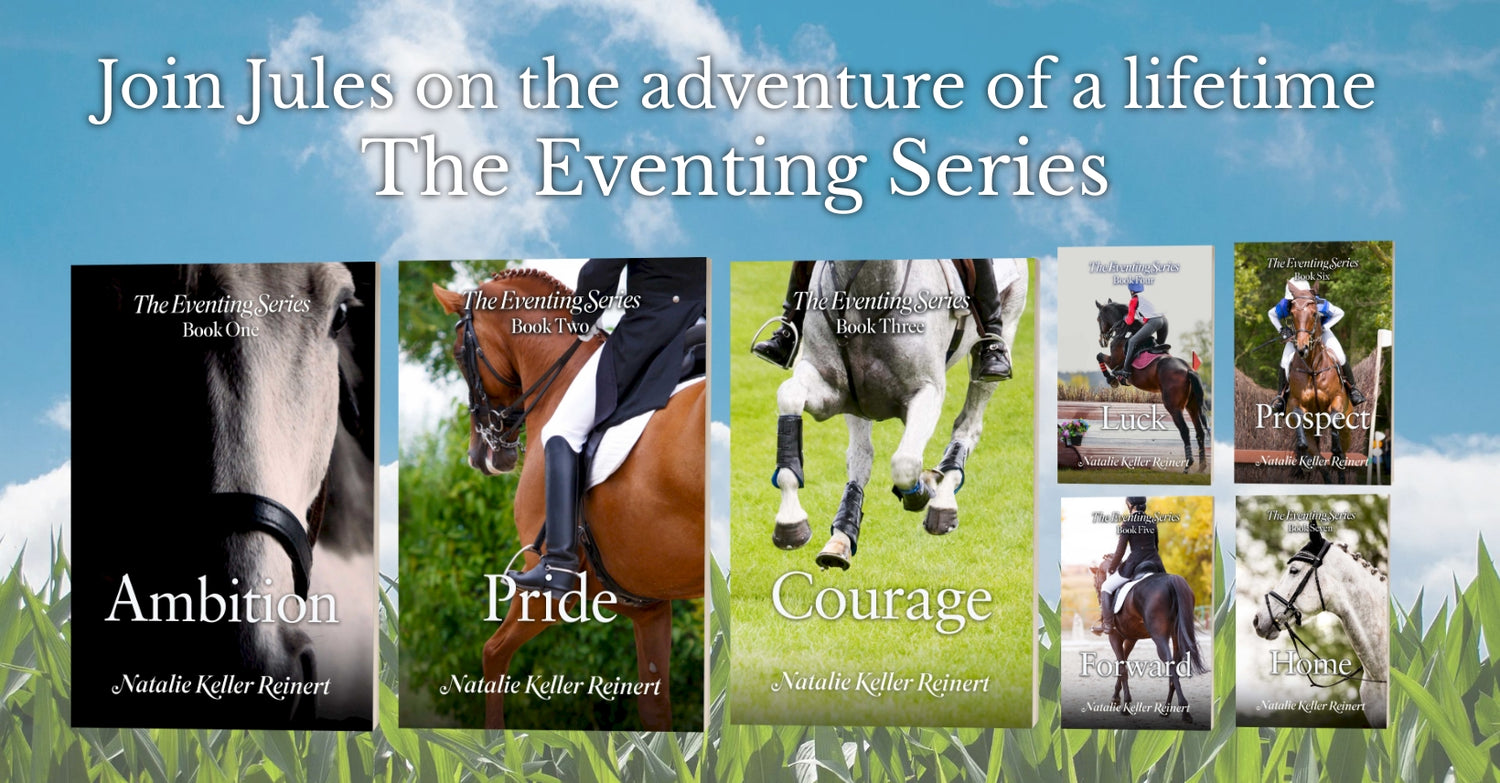 Binge a favorite series!
The Eventing Series is one of the bestselling equestrian fiction series of the past ten years! Mentioned in Horse Illustrated, Horse & Style, and more.