Regular price
Sale price
$19.99 USD
Unit price
per
Sale
Sold out
Begin the breakthrough equestrian series now!
If you love adventurous women, strong relationships, adrenaline-fueled equestrian scenes, and beautiful countryside...The Eventing Series is your new favorite series.
With her gaze set firmly on becoming Three-Day Eventing's newest star, Jules isn't afraid of anything the equestrian world can throw at her.
But she'll have to weather hurricanes, master her temper, and make difficult decisions as she seeks to take her place as a top horsewoman. Always putting her horses first? That's the easy part. Making a living, keeping a roof over her head, and managing human relationships: that's where Jules will be challenged again and again.
Take a journey like no other, as you explore the gorgeous Florida horse country with Jules and her horses, working students, and friends. As you begin this bestselling series which has captivated thousands of readers, you'll find yourself thrust into the tough, unglamorous world of professional equestrians - and the ways this challenging industry molds its future stars.
This collection includes:
Ambition
Pride
Courage
Luck
Forward
Prospect
Home
Save with this 7-book series over buying each title individually!

Discover the fan-favorite book series that has been featured everywhere from Horse Illustrated to Equisearch. Ambition begins the eight-book (and growing!) series about Jules Thornton, the horses she loves more than anything, and fellow eventer Peter Morrison.
Throughout this series, contrary Jules grows into herself as an equestrian, a trainer, and a human. Plus, her horses are moving up the levels, conquering new heights in eventing, and taking Jules places she never expected.
Jump in now and find out why Jules is the character thousands of equestrians love to hate — until they fall totally in love with her.
Editorial Reviews for The Eventing Series
"This is a beautifully written story. In Jules Natalie Keller Reinert has created a barbed wire heroine who still, despite her arrogance, and her pathetic inability to see the good in people, still has something about her that catches at your heart." – Jane Badger at Books, Mud and Compost.
"Natalie's strength as a writer lies in the fact that she is both a storyteller and a horse person. Natalie weaves the story of Jules, her horses, and their uncertain road to the upper levels of eventing with realism and detail. Her firsthand experience with horses is evident, and she uses that experience to develop both the human and the equine characters." – The Equine Insider
Share
View full details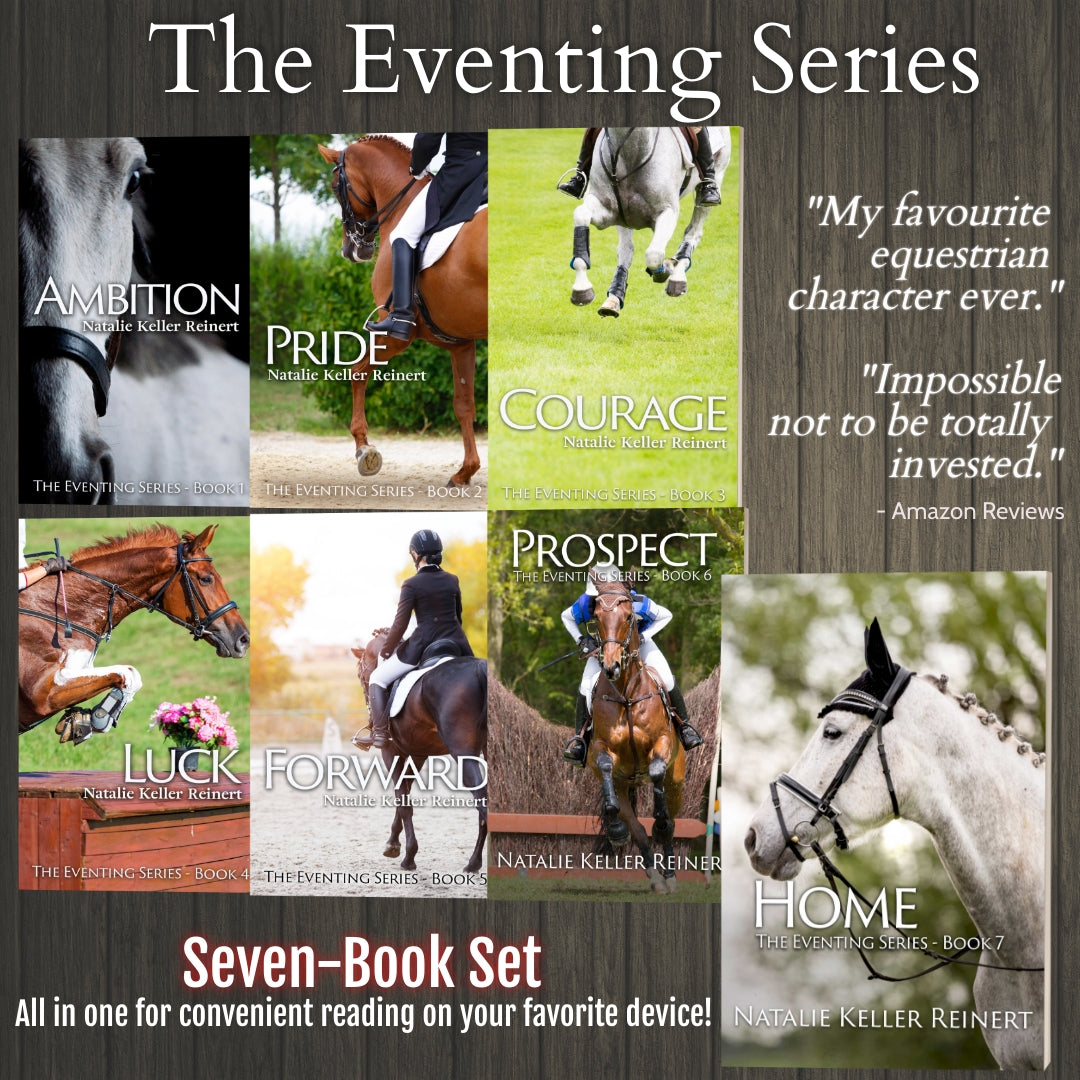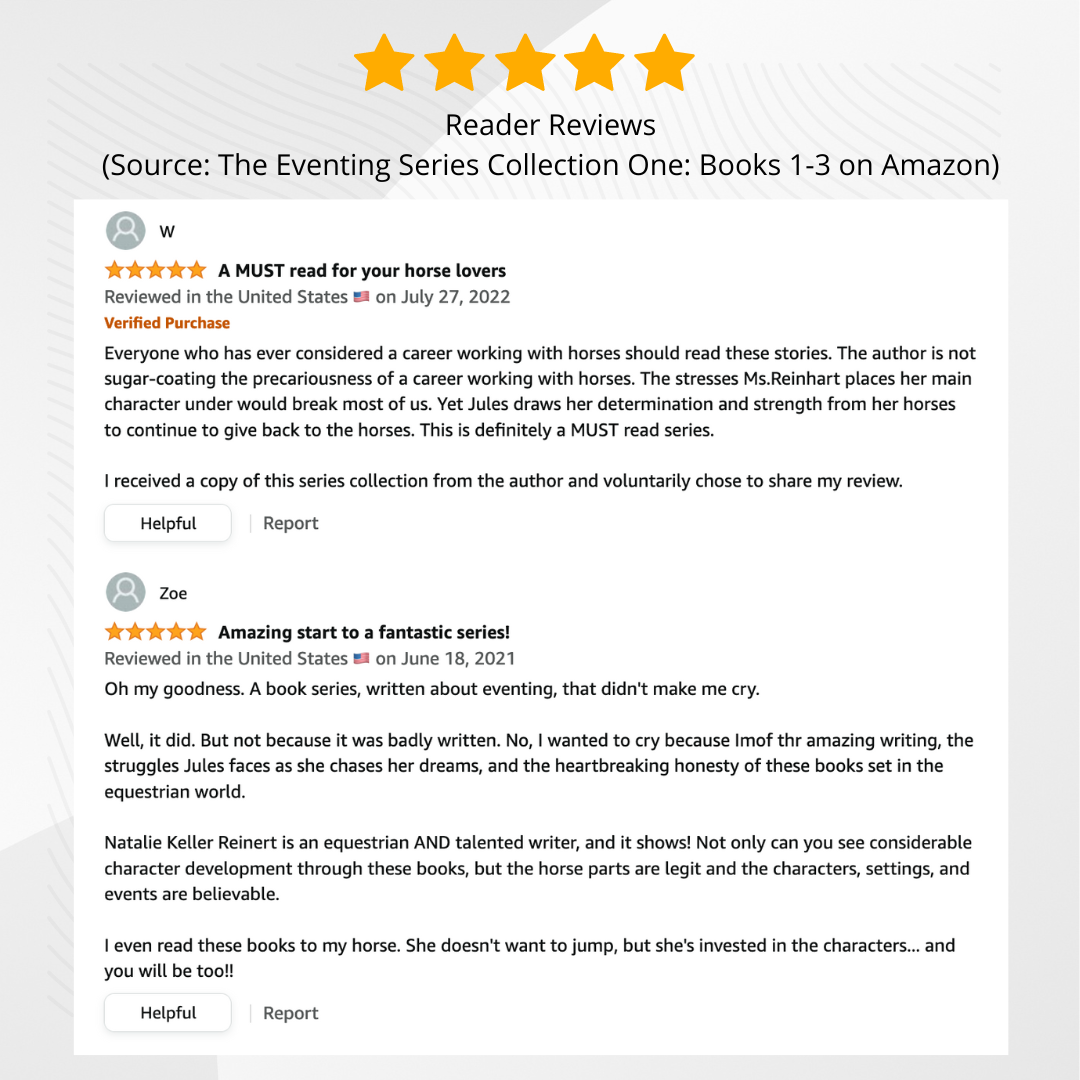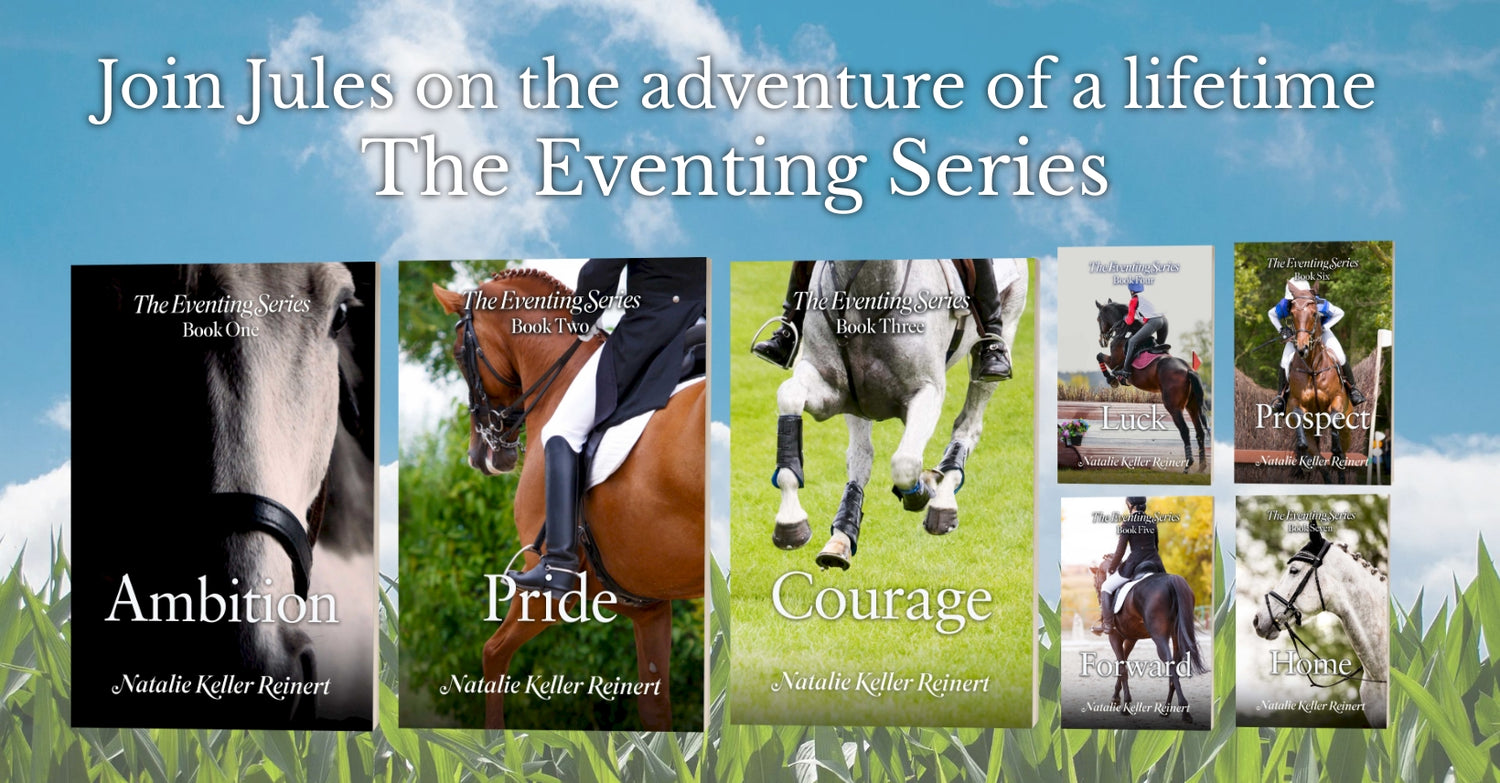 Binge a favorite series!
The Eventing Series is one of the bestselling equestrian fiction series of the past ten years! Mentioned in Horse Illustrated, Horse & Style, and more.